Why Help Me Format?
Our Past Experience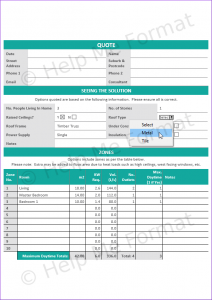 Our staff have many years of professional experience and have gained skills in the Microsoft Office Suite (Word, Excel, PowerPoint, Publisher, Outlook); Document Management Systems; Legal Practice Management Software; Software Testing; Website Testing; and WordPress for Website Creation.
We have delivered training in Small Offices, Law Offices, Corporate Offices, Government Offices, Retail Locations, Call Centres, Community Centres, Neighbourhood Houses, Libraries, and Schools.
We have trained Professional Staff, Retail Staff, Factory Staff, Seniors, People from Non-English Speaking Backgrounds, People with Disabilities, and High School students.
Various Training Material – Manuals, Quick Guides and Training Videos, have been produced for the above.
Our Clients
We have provided Formatted Documents and created Styles and Templates for many clients in various fields including:

Law Firms and Legal Practitioners
University
Construction
Business Consultants
Government Consultants
International Consultants
Supply Chain Management Consultants
Electrical and Data Communication
Air Conditioning
Online Communication
Pest Control
Not-For-Profit
Tutors

Check out our Portfolio.
Read some of our Client Feedback.
Our Location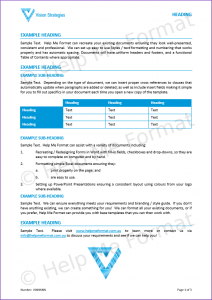 Help Me Format is based in the Western Suburbs of Melbourne, Victoria, Australia. Most services can be provided online.
Although not common place, face-to-face consultation may be provided onsite at your business if you are within approximately 50kms of Melbourne; a travel surcharge may apply.
Onsite visits will be provided at Help Me Format's discretion.
Our Passion
Help Me Format are passionate about what we do, have great attention to detail and take pride in our work.
We are in our element formatting documents, making sure things are consistent, professional, and don't have two spaces where there should only be one!
We enjoy making step-by-step, easy to follow training material and documentation, and helping people learn.
Read about What We Do or view our Portfolio.
View our Rates & Terms.
We want to work with you to help you get the best quality outcome for you! Contact us to see if we can Help you!